Want to become a Member Nominated Director? Find out how, and meet John and Rob to find out more about the role.
Posted on: 11/07/2022
Keep an eye out for a post card or an email about our Member Nominated Director (MND) nominations, emails will be from vote@ukevote.uk, on behalf of Nationwide Pension Fund (NPF). And if you'd like to nominate yourself or support another member's nomination, visit https://hub.ukevote.uk/npf to find out more! The closing date for nominations is 5pm on 9 August.
Leading up to the MND nominations, we've caught up with two of our long-standing MNDs who sit on the NPF Trustee Board. Rob Goldspink and John Wrighthouse share their views on what it means to be a Trustee Director and what they've got out of the role.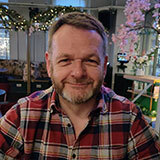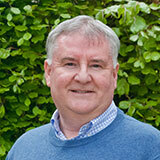 How long have you been a Trustee?
Rob: I've been a Trustee Director at NPF for coming up for 14 years, but I've more years on top of that whilst working as a union representative. I joined the Trustee Board in 2008 and have spent two terms as a Member Nominated Director. I've four years left on the Board and after that the world is my oyster!
John: As HR Director, I first joined the Board as an Employer Nominated Trustee Director in 2006. After I left Nationwide, I stood to re-join the Board in 2016 as a deferred Member Nominated Trustee Director and I'm now in my second term. The Board is currently made up of four employer and four member nominated directors so it's hugely insightful to be involved in both roles, as you get to approach it from different angles. I'm also a Trustee for Guide Dogs for the Blind Pension Fund, which offers me different variety and perspectives from sitting on both Trustee Boards.
What attracted you to the role?
John: Being an Employer Nominated Director came as part of my role in HR and, as I've been involved in employer pension arrangements for over 30 years through my various HR roles, I've always been interested in understanding what's involved, both operationally and financially.
When I joined as an MND, I came at it from a perspective that this is a great Fund, let's protect it. A lot of people don't understand much about pensions. I remember looking at my projected retirement date and thinking it was so far off, but here I am now a pensioner taking my Nationwide pension benefits. By the time you take action, it's often too late. As boring as it sounds, your pension gives you flexibility, freedom and all the things that you want to do later in life. I want to use the skills and experience that I've gained in my career to protect members and keep the fund in a strong position.
Rob: I started doing distance-learning law qualifications, around the same time that the CARE scheme was introduced in the Pension Fund. I was getting into the nitty gritty of the legal stuff in the Union, so for me there was a huge jump in how much I was aware of in what pensions are and how they work. The opportunity to join the Trustee Board came up through an MND nomination process and I put myself forward.
I have a very strong interest in the people's wellbeing and an eye for detail and am not fazed by long sentences and legal technical information, so it seemed like a good match!
What do you get out of the role?
Rob: There's lots of variety. I get a great deal of intellectual satisfaction but there's also a big learning curve to get up to speed (and stay there!). Pensions are very important, not many members fully understand how they work and what goes on in the background to make sure their benefits get paid. It gives you a great degree of satisfaction knowing you've played a part in securing that for members.
You get involved in huge and small-scale decisions. Not just Fund related but also discretion on who is entitled to death benefits if it's a tricky case. For the member involved, our decision on who gets the death benefits is just as important as where we're going to invest £300 million.
I'm currently the Chair of the Governance Committee and sit on the Operations Committee. There're also project groups set up, so no two meetings are the same and there's a lot of variety!
John: We protect people's future and livelihoods. It's an honour to put myself forward into this role to represent members. The Fund is for members and beneficiaries and our futures. There's a great deal to learn and time commitment spent on reading papers and attending meetings. We get to network with other members of the Board, our advisers, legal team, and administration provider. We're there to challenge and support, motivated in getting the best return from our investments and delivering the best service to members. This means asking questions, probing, and always doing what's best for the member. Sometimes asking the Advisor "why?" can reveal some interesting answers!
What type of training do you receive?
John: The Pension Regulator's Trustee Toolkit is an excellent starting point. It's online and free to use. The modules can take up to 45 minutes to get through and represent a fantastic place to start learning about the role and pension legislation. We often have a lawyer present at our meetings and have numerous presentations from investment advisors or the actuary. Every time you're in a meeting you're learning something new and developing different skills. I'm much more confident now than I was in 2006.
Rob: When I started, I attended a 3-day workshop which was extremely helpful. I've done the TPR Toolkit and PMI Award in Pension Trusteeship. We're encouraged to attend industry related webinars and one of the big conferences a year; the PLSA conference in Autumn or the Investment conference in March. The Board also holds an annual Strategy Day where we have something wider covered but it's all still very relevant to the role.
How do you fit the role into your life?
Rob: It is a time commitment, and you'll have to juggle your own work and personal priorities with those of the Trustee. You have to go into this knowing you have to put the time in to review papers, attend meetings, liaise with other Trustees and advisors, as well as ongoing training and development to get yourself up to speed.
What qualities do you look out for in a MND nomination?
John: Someone who is a great team player, good at listening, brave enough to raise your hand and be inquisitive. You don't have to belong in Finance or HR to apply. You're here to represent the members of the Fund and be the voice of the member. It's helpful that you understand the legislation but you don't have to be an expert. Your passion should be wanting to do the right thing for the members.
Thank you both for your time today! It's been great to find out about the role of an MND at NPF.

If you would like to find out more about the Trustee Board, visit the How the Fund is managed page.